Mercury Insurance named one of the best insurance companies for 2022 by Forbes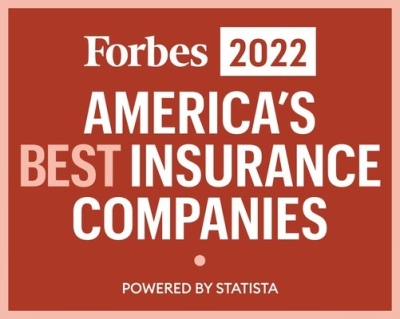 Mercury insurance was recognized as one of the best insurance companies in the United States for 2022 by Forbes.
Forbes has partnered with Statistical to survey clients from over 4,200 US insurance companies to create rankings, focusing on the likelihood of clients to recommend a business, their overall satisfaction with their current insurer, and five sub-dimensions additional, such as financial advice, customer service, value for money ratio, transparency and damage / benefit ratio.
A loyalty score was calculated based on a series of questions about the likelihood that customers will keep their insurance policy under different circumstances and the total length of time that consumers have purchased policies with the same insurer.
"We are honored to be recognized as one of the best in our industry by Forbes," said Gabe Tirador, President and CEO of Mercury Insurance. "Whether it's renters, homeowners, auto insurance or business, we remain committed to delivering innovative products to our policyholders and providing the highest quality customer service in the industry. "
The independent survey conducted by Forbes was in partnership with market research group Statista. Inclusion was determined based on interviews with over 16,000 US consumers. Of more than 4,200 insurance companies in the United States, only 90 unique insurance companies have been awarded.
Source: Mercury Insurance